Serum Discovery Kit- How to use it?
The 3 serums kit brings together the most concentrated Ignae products, which elevate your skin care routine to the next level. And since we are offering 3 products, an inevitable question arises: How can we make the best use of each formula? In this article we promise to make it plain and simple!
Enriched regenerating serum
By concentrating a wide variety of active ingredients, Enriched regenerating serum is ideal for those days when we only have time to apply serum and sun protection, or for those nights when we prefer a quick and efficient skincare routine. Thanks to the hydrating and filling effectiveness of hyaluronic acid, which is present in 4 molecular weights, and acetyl hexapeptide-8, which minimizes expression wrinkles, this serum provides you a feeling of instant gratification. At the same time, vitamin C, ectoine and EPC Factor® form a potent antioxidant and anti-pollution combination. For regenerating the skin barrier, the Enriched regenerating serum also contains niacinamide and panthenol.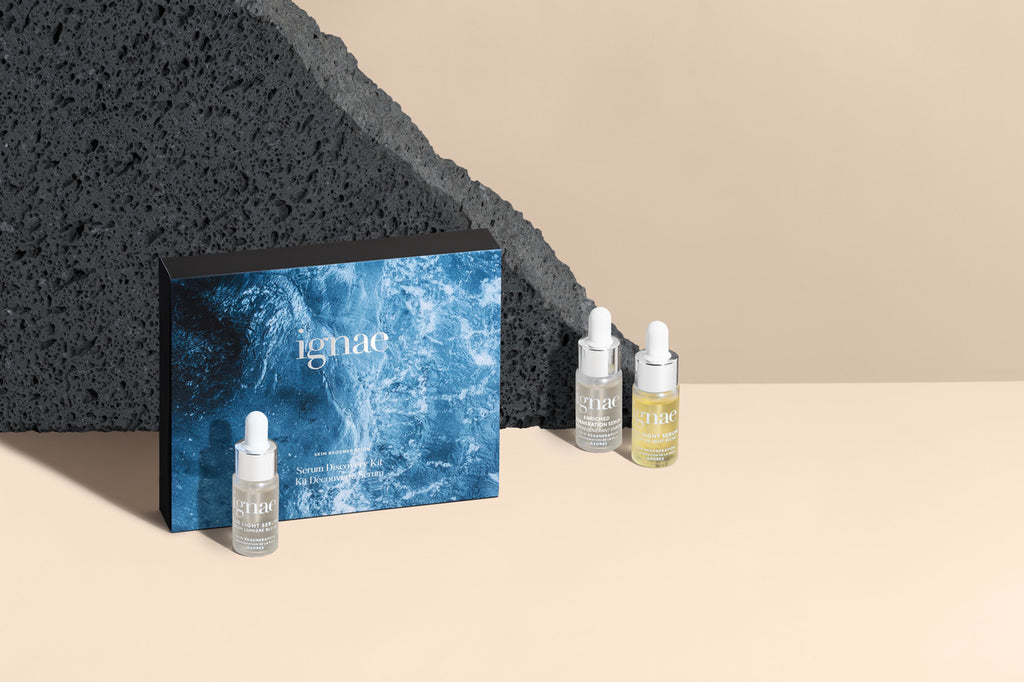 Blue light serum
It is much more than a blue light protective serum! Blue light serum is ideal to apply before sun exposure, in urban everyday life, and it also can be used as a soothing moisturizer whenever the skin is more sensitive. In Blue light serum you can find find a potent combination of antioxidants, which constitute the EPC Factor®. Its protective action is increased due to the presence of ectoine and
Inula helenium
extract, which are capable of shielding the skin from blue light and UVA radiation. These radiations reach the collagen and elastin reserves through sun exposure, and while stimulating the development of dark spots. In addition, Blue light serum contains panthenol, which is widely recognized as a skin barrier regenerator.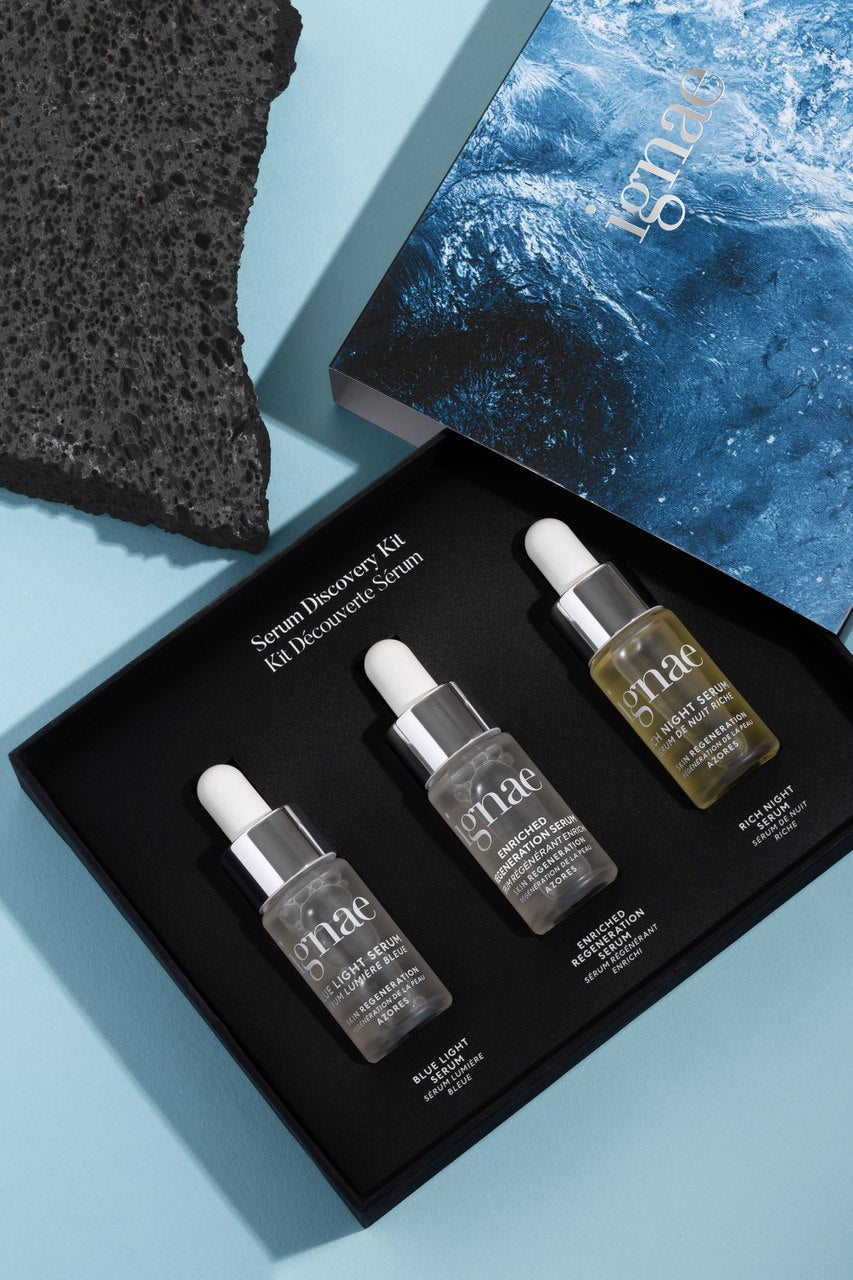 Rich night serum
Our night care of choice is without a doubt Rich night serum. This product stands out for its high bakuchiol concentration, a well-tolerated plant ingredient capable of acting on genes activated by retinol. This ingredient, in combination with vitamin E and coenzyme Q10, allows to reduce wrinkles and sagging, by promoting the production of new collagen, and accelerating the epidermal renewal. Additionally, and since the skin tends to dehydrate more during the night, the Rich night serum combines squalane and vegetable oils from rosehip, grape, and argan plants, with high emollient action and fast absorption. Rich night serum can also be applied after Blue light serum, for a more hydrating and calming night routine, or after Enriched regenerating serum, for a superior regenerating action.
Back to Academy of Skincare