Volcanic water - Ignae's deepest secret
The volcanic thermal water, originating on the island of São Miguel, holds a unique combination of hydrating, soothing and protective minerals, which constitute the foundation for the effectiveness of Ignae products.
Six million years ago there were volcanic eruptions that would give rise to the Azores, with 9 islands full of nature and history. And it is at São Miguel, in the Furnas Valley, that we extract the richly mineralized volcanic thermal water, with a centuries-old tradition in thermal treatments for dermatological diseases [1].
The effects of volcanic thermal water are due to the presence of silica, magnesium, potassium and calcium. These minerals are naturally found within the skin and they are essential to keep skin hydrated and for balancing its barrier function [2]. Additionally, the volcanic thermal water has shown to attenuate skin inflammation and promote DNA repair after damage caused by UV radiation, while balancing the skin microbiome. Overall, the volcanic thermal water contributes to the prevention of skin premature aging, dehydration and irritation.
Knowing all these features, at Ignae we chose to use volcanic thermal water instead of the purified water that is normally found in cosmetic products. This natural infusion of minerals with volcanic origin joins our biomimetic and multifunctional active ingredients, creating an effective and unique skin care range.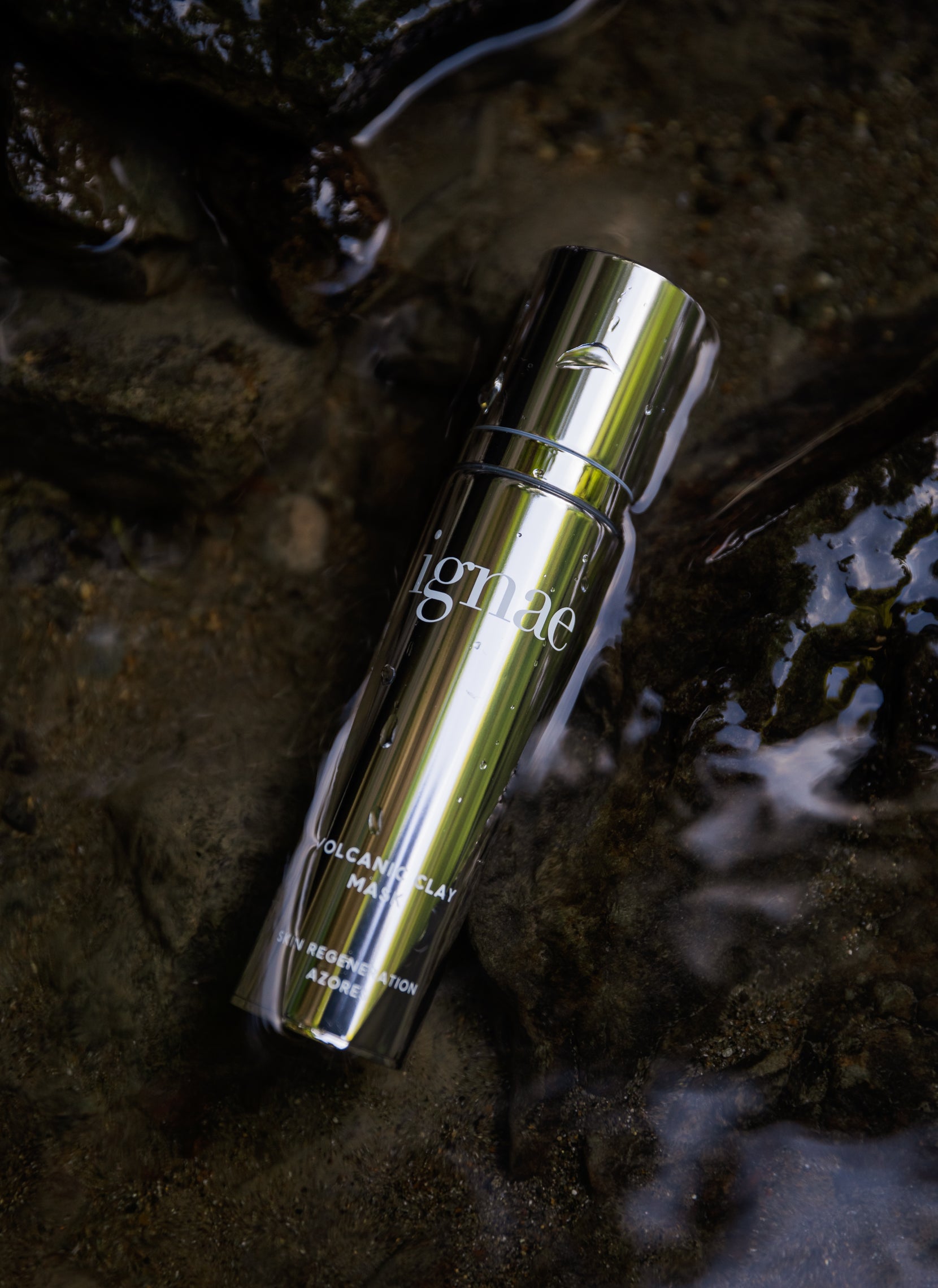 Back to Academy of Skincare