Day Complex
Benefits
Intense hydration
Reduced appearance of lines
Increased collagen production and luminosity
How to use
In the morning, after cleansing with ignae's Daily Enzyme Cleanser, apply the desired amount to dry skin.

Massage the cream into your face, neck and décolleté using upward and outward motions for 30 to 60 sec.

This cream is suitable for all skin types. For optimal results, combine with the Enriched Regeneration Serum and Dynamic Eye Complex for firm and luminous skin.
When to use
The all-day skin nourisher
Description
The vital nourishment your skin deserves. This multi-functional complex nurtures the skin, protecting it from external aggressions while assuring a deep, intense hydration. Formulated with our EPC Factor, it can immediately reduce the appearance of wrinkles and fine lines, as well as increasing collagen production and luminosity.
The powerful peptide chains can also provide an immediate lifting effect, as well as improving skin roughness and wrinkle depth.
What's included:
Ingredients
Hyaluronic Acid
The key molecule involved in skin hydration. Ignae uses 4 kinds of HA (Sodium Hyaluronate Crosspolymer, Sodium Hyaluronate, Sodium Acetylated Hyaluronate and Hydrolyzed Sodium Hyaluronate) to provide a deeper, more intense hydration.
Niacinamide
A form of Vitamin B3 which helps protect from UV and blue light damage and reduces the appearance of lines and wrinkles. It also improves the elasticity of the skin and rebalances uneven skin tone.
Squalane
A biomimetic emollient with exceptional moisturizing and skin smoothing properties. It has also been shown to reduce wrinkles, transepidermal water loss and increase skin's firmness, elasticity and cell turnover.
Panthenol
A byproduct of pantothenic acid (vitamin B-5) that is able to induce long-lasting skin moisturization and reinforce the skin barrier by reducing transepidermal water loss.
Botanical Wax Complex (Jojoba, Helianthus Annuus and Mimosa)
A natural combination of plant waxes capable of bringing durable moisturization and comfort to the skin.
Ectoin
A natural extremolyte (stress-protection molecule) that brightens and protects skin from pollution and blue-light induced pigmentation.
Camellia Japonica Seed Oil
A powerful botanical oil known for its antioxidant, skin smoothing, skin barrier repairing functions and for reducing wrinkles visibly. It has also been shown to increase collagen production in a similar percentage as of TGF-β (Transforming Growth Factor).
Carcinine
A natural peptoid with potent anti-glycant and antioxidant properties.
Acetyl Hexapeptide-8
A powerful peptide complex that minimizes fine lines and wrinkles, improves firmness and elasticity and offers a lifting effect.
Inula Helenium Extract
A natural active that protects skin from urban pollution, blue light damage but also reduces wrinkles and increases elasticity.
Tocopherol (Vitamin E)
Prevents oxidative damage to cells.
Helianthus Annus Oil
A rich, highly moisturizing non-comedogenic plant oil oleic acid with high concentrations of Vitamin E, sesamol and linoleic acid.
Glyceryl Glucoside
A natural cell-energizer that boosts cell renewal and functions of aged cell, Stimulates growth factors, ATP and pro collagen production, increases skin thickness, firmness and elasticity and promotes tissue repair.
EPC Factor®

Camellia Japonica
The elements
About
Ignae's proprietary, patent-pending EPC Factor® Complex is the result of years of advanced research in the fields of applied sciences for use in clinically proven skincare.
Our EPC Factor® liposomes act as a delivery vehicle that can carry our algae and plant extracts into the deepest layers of your skin to regenerate and repair damaged cells.
To learn more about our EPC Factor® Complex and liposomes, click here.
Benefits
Transports potent actives into deepest layers of the skin
Profound skin regeneration
Sourced from
Azores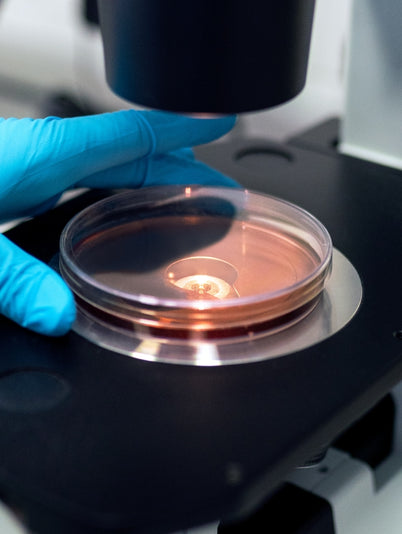 About
Camellias have always been at the core of our range. We produce our own camellia extracts from the Furnas Valley, with its unique edaphoclimatic conditions and mineral rich volcanic soil.
Camellia extract possesses radical scavenging activity and an inhibitory effect on elastase and matrix metalloproteinase activity. Because of its high content of polyphenolic compounds, camellia leaf extract also has a strong anti-oxidant effect and further research has demonstrated an anti-photoaging capability.
In addition to these impressive properties, epigallacatechin-3-gallate, one of the most common polyphenols in camellia leaves, has been shown to have a positive effect on skin hydration levels, wrinkle formation, moisture retention and reduction of melanin generation.
Benefits
Antioxidant
Anti-acne
Anti-wrinkle effect
Increases skin's natural moisturizing factor
Inhibits hyperpigmentation
Increases skin's suppleness
Restores skin barrier
Sourced From
São Miguel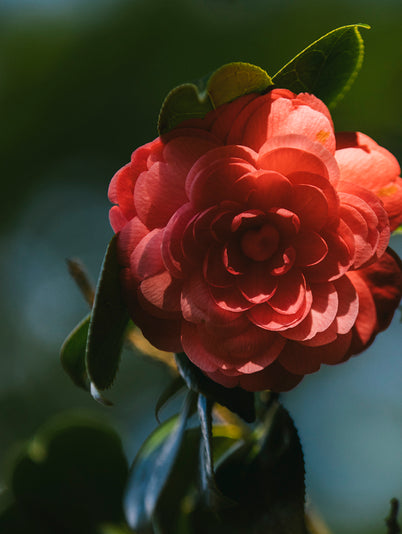 ↑