Volcanic Clay Mask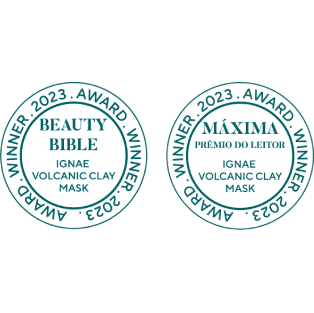 Benefits
Regeneration
Detoxifying
Vitamin delivery
Improved elasticity
How to use
Using a brush or fingers, apply evenly to freshly cleansed skin, including face, throat and décolletage.

Let sit on skin for 10 min. or until the mask dries completely.

Gently remove with warm water and pat dry using a soft, clean towel. Use up to 2 times a week.
When to use
The Holistic Volcanic Treatment
Description
A decadent spa experience for your home. This highly regenerative and purifying volcanic clay mask is the evolution of a treatment that has been used for thousands of years.
Let the pure mineral-rich volcanic clay from the Azores give you a deep detox and support the homeostasis of the skin. Botanical oils with skin-regenerative properties and laden with vitamins protect and repair the deeper layers of the skin.
As you remove it, you will immediately notice an improvement on luminosity, elasticity and wrinkle count, due to the powerful peptide chain in the formulation. Reveal your beauty.
What's included:
60ml clay mask
1 AI Skin Analysis
Ingredients
Bentonite
Mineral-rich clay with anti-inflammatory properties. It also absorbs the excess of oil in the skin.
Panthenol
A byproduct of pantothenic acid (vitamin B-5) that is able to induce long-lasting skin moisturization and reinforce the skin barrier by reducing transepidermal water loss.
Aloe Vera
Hydrating plant extract with skin soothing and antioxidant properties.
Kaolin
A highly absorbing clay mineral naturally rich in copper, selenium, magnesium, zinc and manganese, which help nurture the skin. It is useful in removing excess oiliness and impurities, and also provides a deep cleanse. Kaolin has also been shown to offer a significant protective effect against polluting agents.
Rosehip Oil
A botanical active with a high percentage of poly-unsaturated essential fatty acids, which are key in the formation of ceramides (the most important lipids for the skin's barrier). It also protects the skin from photo-ageing and promotes tissue regeneration.
Camellia Japonica Seed Oil
A powerful botanical oil known for its antioxidant, skin smoothing, skin barrier repairing functions and for reducing wrinkles visibly. It has also been shown to increase collagen production in a similar percentage as of TGF-β (Transforming Growth Factor).
Vitamin E
Prevents oxidative damage of skin cells.
Helianthus Annus Oil
A rich, highly moisturizing non-comedogenic plant oil oleic acid with high concentrations of Vitamin E, sesamol and linoleic acid.
Camellia Japonica

EPC Factor®
The elements
About
Camellias have always been at the core of our range. We produce our own camellia extracts from the Furnas Valley, with its unique edaphoclimatic conditions and mineral rich volcanic soil.
Camellia extract possesses radical scavenging activity and an inhibitory effect on elastase and matrix metalloproteinase activity. Because of its high content of polyphenolic compounds, camellia leaf extract also has a strong anti-oxidant effect and further research has demonstrated an anti-photoaging capability.
In addition to these impressive properties, epigallacatechin-3-gallate, one of the most common polyphenols in camellia leaves, has been shown to have a positive effect on skin hydration levels, wrinkle formation, moisture retention and reduction of melanin generation.
Benefits
Antioxidant
Anti-acne
Anti-wrinkle effect
Increases skin's natural moisturizing factor
Inhibits hyperpigmentation
Increases skin's suppleness
Restores skin barrier
Sourced From
São Miguel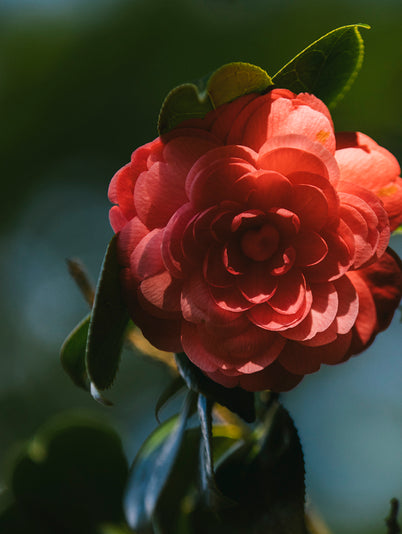 About
Ignae's proprietary, patent-pending EPC Factor® Complex is the result of years of advanced research in the fields of applied sciences for use in clinically proven skincare.
Our EPC Factor® liposomes act as a delivery vehicle that can carry our algae and plant extracts into the deepest layers of your skin to regenerate and repair damaged cells.
To learn more about our EPC Factor® Complex and liposomes, click here.
Benefits
Transports potent actives into deepest layers of the skin
Profound skin regeneration
Sourced from
Azores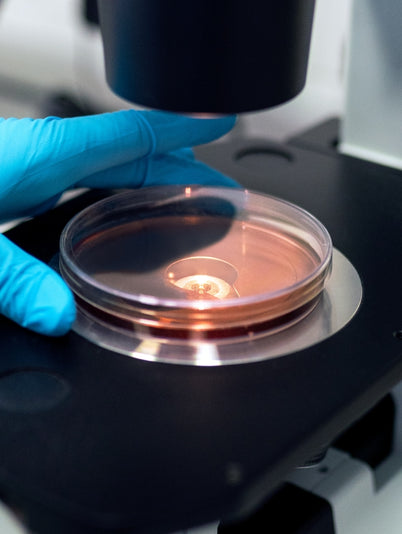 ↑