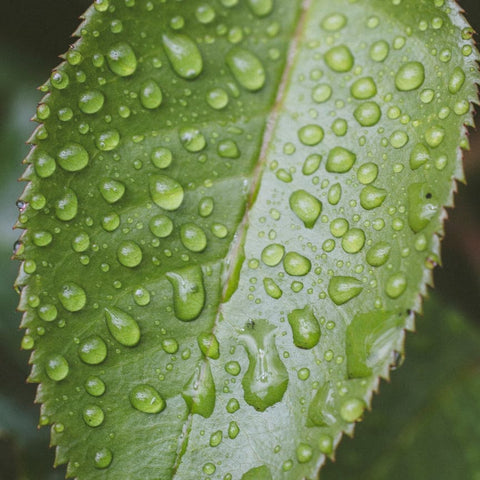 Beyond Clean Beauty: At ignae, we chose to be conscious.
Only a few years back, clean beauty used to be rare in the beauty and cosmetics market. Now, with the "health is wealth" mentality ever growing, it's no surprise that more and more companies have made clean beauty their new standard. For consumers however, this can be a difficult landscape to navigate - especially with so many different claims being made everyday. We made this article to help you sail easily through all the different terms so that you're in the know on what's going on, and what's to come as we move beyond clean beauty.
Clean beauty was born in the US following consumers' growing concerns regarding cosmetic product safety. This movement focuses on the controversy around certain ingredients which can be used in cosmetic products, thus promoting their replacement by less controversial alternatives, regardless of the support from scientific evidence. Over the last couple of years clean beauty has been growing worldwide, and despite its multiple definitions, nowadays many consumers see it as a "gold standard". Furthermore, climate change has also made us worry about other issues, such as the ecological footprint of the cosmetic industry. Therefore, besides being respectful of consumers who seek clean beauty, ignae aims to be a conscious brand, placing humans, animals and planet Earth on an equal platform.
The Clean Beauty Blacklist
Many of the ingredients that exist in the clean beauty blacklist used to be widely used in skincare products, such as:
Parabens - a group of preservatives widely used in cosmetics. Their endocrine-disrupting effect is often questioned, although there is no scientific evidence in that regard;
Sodium lauryl sulphate and sodium laureth sulphate - strong surfactants with cleansing properties. It can be an irritant substance depending on the concentration and interactions with the formulation;
Alcohol - a multipurpose solvent, which is also used to modulate products viscosity and skin permeation. High concentrations can be irritating for sensitive skin;
Phthalates - which are plasticizers from nail polishes, hairsprays and specific packaging. They have an endocrine-disrupting effect, which is why many phthalates are already banned in cosmetic products and packaging.
These restrictions apply to ingredients that are avoided in product formulations which are considered clean. However there are many different standards and criteria on what should or shouldn't be on this list. Ultimately, each brand decides which ingredients are not used in their products.
At ignae, we are committed to being inclusive of everyone. Therefore, we do not use d ingredients which are commonly avoided by clean beauty these ingredients in our formulations.
Pregnancy Safe Skincare
All cosmetics products on the market are inherently safe for everyone, since they are obligated to comply with rigorous regulations, regardless of their claims . However, when it comes to pregnancy, many doctors advise to avoid the use of retinoids and salicylic acid. At ignae, these ingredients are not found in any of the formulations.
Creating a New Standard: Conscious beauty
We believe clean beauty is not the end of the conversation - it's a starting point. Clean beauty doesn't encompass vegan, cruelty free and sustainable values and formulas, which are also crucial to many consumers and for our world.
At ignae, consumers' safety is non-negotiable when developing our formulas, and neither is our product's quality and performance. That's why we have dedicated 7 years to research & development and conducted our own biotechnological research. When using ignae you can be sure that all our products are:
Vegan & Cruelty Free
To us, having respect for animals and their wellbeing is deep-seated in appreciating and preserving nature. We reformulated all of our products to vegan formulations. That means no animal or animal-derived products are used in the formulas. And of course, no ingredients or products are tested on animals.
We combined the best of nature with safe ingredients using green chemistry, thus creating efficient, 100% vegan skincare products with no animal testing being employed when developing our formulas - also making our products cruelty free.
Sustainability & Green Chemistry
Moreover, sustainability is key when planning our product's lifecycle. We carefully choose suppliers who source their ingredients ethically, while collecting unique natural resources from the marvelous nature of the Azores in order to develop our proprietary EPC Factor® Complex.
We also favor the use of upcycled ingredients and those obtained through green chemistry, a practice that reduces or eliminates the use or generation of hazardous substances, thus being more sustainable. Our manufacturing process also has a controlled environmental impact, and we are constantly striving to improve our practices.
As for packaging, we encourage our customers to recycle both our cardboard box and the bottles and pipettes, which are made of aluminum and recyclable plastic. Our concentrated and multifunctional formulas also allow you to replace the use of multiple skincare products at once, turning your skincare routine minimalist and sustainable.
We hope this helps you better understand the importance of going beyond clean beauty, and that you now have a better understanding of the ingredients you're using on your skin. We believe we can make both your skin and the world a better place. Will you join us?