Enriched Regenerating Serum
Benefits
Anti-aging
Skin firmness
Radiance
Lifting
How to use
In the morning, apply a small amount of product to the tips of your fingers and spread over cleansed, dry skin.

Massage into skin using upward and outward motions for 30 to 60 sec.

Wait for the Enriched Regeneration Serum to be fully absorbed, then move on to apply ignae's Day Complex or your usual facial cream. This serum is suitable for all skin types.
When to use
The Youthful Glow Hydrator
Description
The culmination of many years of research into the causes of skin aging, this light serum is a multifunctional treatment for collagen degradation, glycation and environmental damage, such as urban pollutants.
It contains peptide chains that improve the appearance of expression wrinkles, skin firmness and elasticity. The time-defying serum can also reduce skin roughness and minimize fine lines, giving you more radiant skin and an immediate lifting effect.
The blend of peptides prevents and repairs the daily damage that causes premature aging and combats external pollutants, UVA, UVB and IR-A radiation, blue light and heat.
What's included:
30ml serum

1 AI Skin Test

Ingredients
Acetyl Hexapeptide-8
A powerful peptide complex that minimizes fine lines and wrinkles, improves firmness and elasticity and offers a lifting effect.
Glyceryl Glucoside
A natural cell-energizer that Boosts cell renewal and functions of aged cells, stimulates growth factors, ATP and pro collagen production, increases skin thickness, firmness and elasticity and promotes tissue repair.
Lactobionic Acid
A soft, polyhydroxy organic acid which is a strong humectant, providing a plumping effect on the skin. LBA protects cell membranes from oxidative damage, stimulates the formation of collagen and can also promote wound healing.
Sodium Hyaluronate
A lower molecular weight form of hyaluronic acid that can penetrate deep into different layers of the skin and therefore provide greater hydration.
Niacinamide
A form of Vitamin B3 which helps protect from UV and blue light damage and reduces the appearance of lines and wrinkles. It also improves the elasticity of the skin and rebalances uneven skin tone.
Hyaluronic Acid
The key molecule involved in skin hydration. Ignae uses 4 kinds of HA (Sodium Hyaluronate Crosspolymer, Sodium Hyaluronate, Sodium Acetylated Hyaluronate and Hydrolyzed Sodium Hyaluronate) to provide a deeper, more intense hydration.
Ascorbyl Glucoside
A more stable form of Vitamin C, one of the most powerful antioxidants, which also inhibits the production of melanin, stimulates collagen synthesis and also brightens skin.
Carcinine
A natural peptoid with potent anti-glycant and antioxidant properties.
Aloe Vera
Hydrating plant extract with skin soothing and antioxidant properties.
Betaine
A natural amino-acid with strong water-binding capacity.
The elements
About
Ignae's proprietary, patent-pending EPC Factor® Complex is the result of years of advanced research in the fields of applied sciences for use in clinically proven skincare.
Our EPC Factor® liposomes act as a delivery vehicle that can carry our algae and plant extracts into the deepest layers of your skin to regenerate and repair damaged cells.
To learn more about our EPC Factor® Complex and liposomes, click here.
Benefits
Transports potent actives into deepest layers of the skin
Profound skin regeneration
Sourced from
Azores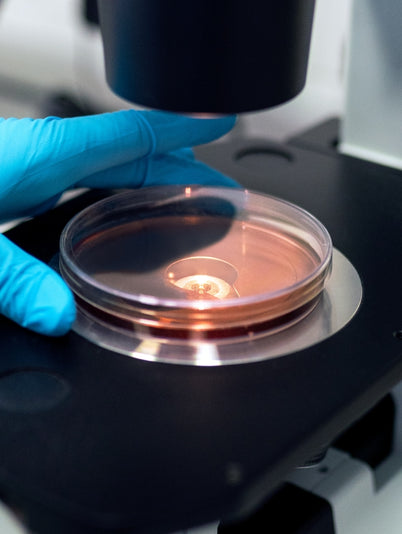 ↑