Daily Enzyme Cleanser
Benefits
Deep cleanse
Gentle exfoliation
Moisturizing
How to use
Apply 1-2 pumps of the Daily Enzyme Cleanser onto the tips of your fingers, then spread and massage onto your dry face in circular motions until the suds disappear.

Lather and remove with water.

For a light peeling effect, after massaging onto your face, let the cleanser sit for 1 minute before removing with warm water.
When to use
Description
The foundation of your daily skincare routine, our Daily Enzyme Cleanser is formulated with our proprietary EPC Factor, plus 3 naturally-derived alpha hydroxy acids (citric acid, lactic acid and tartaric acid). These combine to nurture and moisturize.

This refreshing cleanser also provides mild and gentle exfoliation to support your skin's daily renewal, preparing it for the next steps in your routine. Feel ready for anything.
What's included:
Ingredients
Tartaric & Lactic Acid
Naturally-derived alpha hydroxy acids which provide a superficial peel and exfoliation, while also unblocking and cleansing pores.
AHA-enriched Hibiscus Extract
Due to its exfoliating action, this natural active removes dead cells, stimulates cell renewal and increases skin hydration. It also provides an antioxidant effect and due to the high presence of Anthocyanins, it protects the skin from oxidative stress.
Bromelain
A natural enzyme extracted from pineapples, that removes dead skin cells, brightens skin and stimulates cell regrowth leading to smoother, softer skin.
Vitamin E
Prevents oxidative damage of the skin cells.
Helianthus Annus Oil
A rich, highly moisturizing, non-comedogenic plant oil oleic acid with high concentrations of Vitamin E, sesamol and linoleic acid.
The elements
About
Ignae's proprietary, patent-pending EPC Factor® Complex is the result of years of advanced research in the fields of applied sciences for use in clinically proven skincare.
Our EPC Factor® liposomes act as a delivery vehicle that can carry our algae and plant extracts into the deepest layers of your skin to regenerate and repair damaged cells.
To learn more about our EPC Factor® Complex and liposomes, click here.
Benefits
Transports potent actives into deepest layers of the skin
Profound skin regeneration
Sourced from
Azores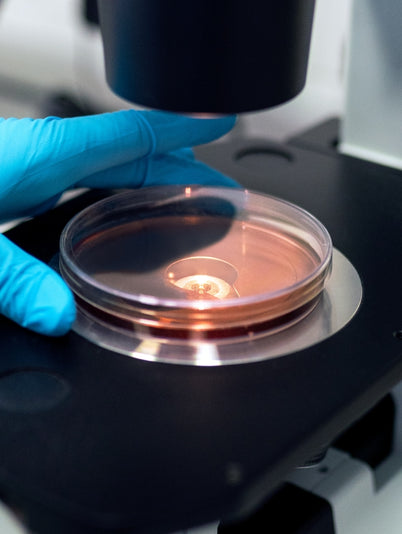 ↑