Regenerating Body Oil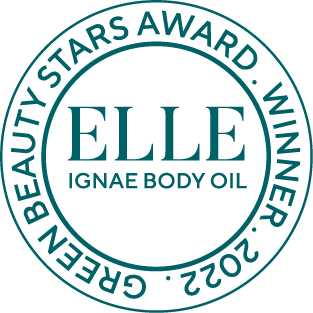 Benefits
Intensive hydration
Collagen boosting
Skin regeneration
Protection against oxidative stress
How to use
Massage into clean, dry skin as desired for skin regeneration and a smooth, supple glow from neck to toe.
When to use
The Total Body Skin Renewal
Description
The skin is the largest organ in the body. To pay homage, we created a signature body oil with a sumptious blend of botanical oils & actives that are so powerful that they are normally found in potent serums.
Our luxurious blend contains bakuchiol, which promotes collagen production and repairs the skin from photodamage. It is also packed with antioxidants such as vitamin E, camellia japonica seed oil from the Azores, and anti-inflammatory actives such squalane and argan oil. Our body oil will not only hydrate, but repair and regenerate. Pamper your largest organ with a total body skin renewal!
What's included:
100ml body oil

1 AI Skin Test

Ingredients
Vitamin E
A powerful antioxidant that protects skin cells against free radicals and prevents the peroxidation of body fats.
Argan Oil
A natural oil rich in unsaturated fatty acids, tocopherols, and polyphenols, which help protect and restore skin, while increasing its suppleness and softness.
Olea Europaea Fruit Oil
Extracted from olive trees, this oil has high concentrations of phytosterols and squalene, and has a beneficial effect on balancing and restoring the hydrolipid network which in turn contributes to the softness and silkiness of the skin.
Grapeseed Oil
A powerful plant antioxidant, rich in proanthocyanidins. It also has a high concentration of linoleic acid and vitamin E which help skin maintain its moisture levels, elasticity while protecting it from extrinsic aging factors.
Helianthus Annus Oil
A rich, highly moisturizing non-comedogenic plant oil oleic acid with high concentrations of Vitamin E, sesamol and linoleic acid.
Chia Seed Oil
A plant oil known for its high concentration of linoleic acid and alpha-linolenic acid. In addition to its antioxidant properties, it helps increase skin hydration.
Rosehip Oil
A botanical active with a high percentage of poly-unsaturated essential fatty acids, which are key in the formation of ceramides (the most important lipids for the skin's barrier). It also protects the skin from photo-ageing and promotes tissue regeneration.
Squalane
A biomimetic emollient with exceptional moisturizing and skin smoothing properties. It has also been shown to reduce wrinkles, transepidermal water loss and increase skin's firmness, elasticity and cell turnover.
Bakuchiol
A naturally occurring botanical active ingredient proven to significantly reduce multiple signs of aging, being often regarded as the natural alternative to retinol. It has been shown to have a positive effect on fine lines and wrinkles, pigmentation, elasticity, firmness and overall reduction in photo-damage, as well as in collagen stimulation.
Camellia Japonica Seed Oil
A powerful botanical oil known for its antioxidant, skin smoothing, skin barrier repairing functions and for reducing wrinkles visibly. It has also been shown to increase collagen production in a similar percentage as of TGF-β (Transforming Growth Factor).
Bakuchiol

Camellia Japonica
The elements
About
Bakuchiol is the "clean" alternative to retinol. Bakuchiol is one of the most effective anti-aging ingredients, and brings you all the benefits of retinol without the undesired side-effects (such as redness or potential allergic reactions). It has the added advantage of being safe during pregnancy and nursing.
Bakuchiol provides a powerful Type I, III & IV collagen production boosting effect, photoaging defence, as well as anti-acne activity. It gives a facial-like effect in only a few drops, delivering antioxidants to protect your skin's lipids from peroxidation
Benefits
Extremely effective in anti-aging
Boosts collagen production
Photoaging defence
Anti-acne
Antioxidant






About
Camellias have always been at the core of our range. We produce our own camellia extracts from the Furnas Valley, with its unique edaphoclimatic conditions and mineral rich volcanic soil.
Camellia extract possesses radical scavenging activity and an inhibitory effect on elastase and matrix metalloproteinase activity. Because of its high content of polyphenolic compounds, camellia leaf extract also has a strong anti-oxidant effect and further research has demonstrated an anti-photoaging capability.
In addition to these impressive properties, epigallacatechin-3-gallate, one of the most common polyphenols in camellia leaves, has been shown to have a positive effect on skin hydration levels, wrinkle formation, moisture retention and reduction of melanin generation.
Benefits
Antioxidant
Anti-acne
Anti-wrinkle effect
Increases skin's natural moisturizing factor
Inhibits hyperpigmentation
Increases skin's suppleness
Restores skin barrier
Sourced From
São Miguel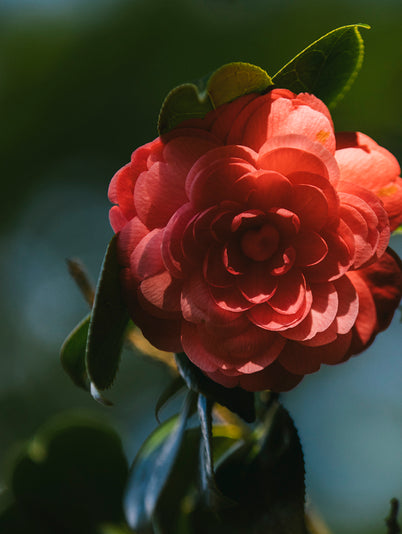 ↑