EPC Factor® liposomes are able to reach deep into the layers to regenerate your skin cells.
The Science Behind EPC Factor®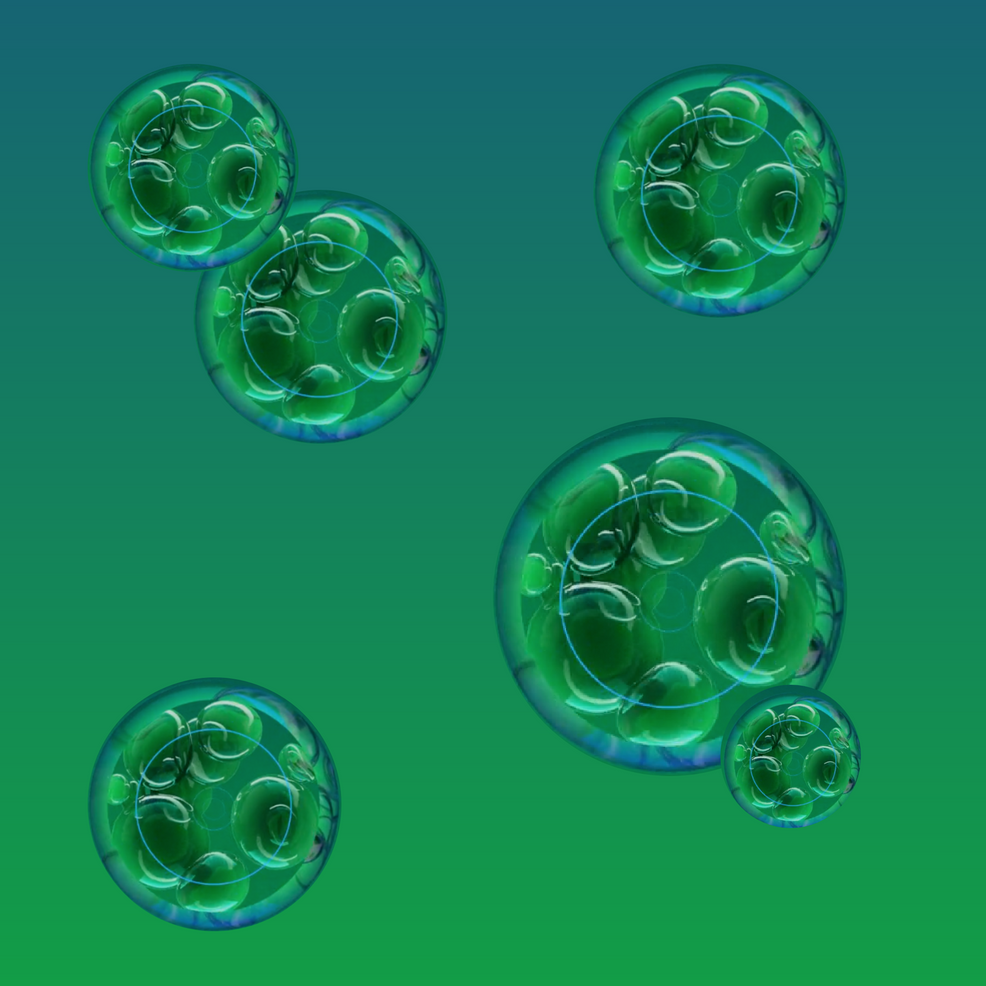 The Science Behind EPC Factor®
Liposomes are nano structures that imitate the phospholipids that make up the cell membrane. Liposomes were originally developed for the medical field to deliver drugs to the blood system.
Our plant based liposomes act as a delivery vehicle, allowing the penetration and absorption of active ingredients deep into the skin's dermis for rapid cellular regeneration. These liposomes are vesicles characterized by an aqueous core surrounded by a hydrophobic bilayer, which accommodate within their structure our powerful actives. Liposomes allows a more efficient uptake of the encapsulated active molecules. They are accepted readily by the skin and can treat the skin at the basal layer, where new cells are created.
Once having penetrated into the skin, liposomes can influence the cell's process and support deep regeneration of damaged cells where it is needed as a targeted delivery system.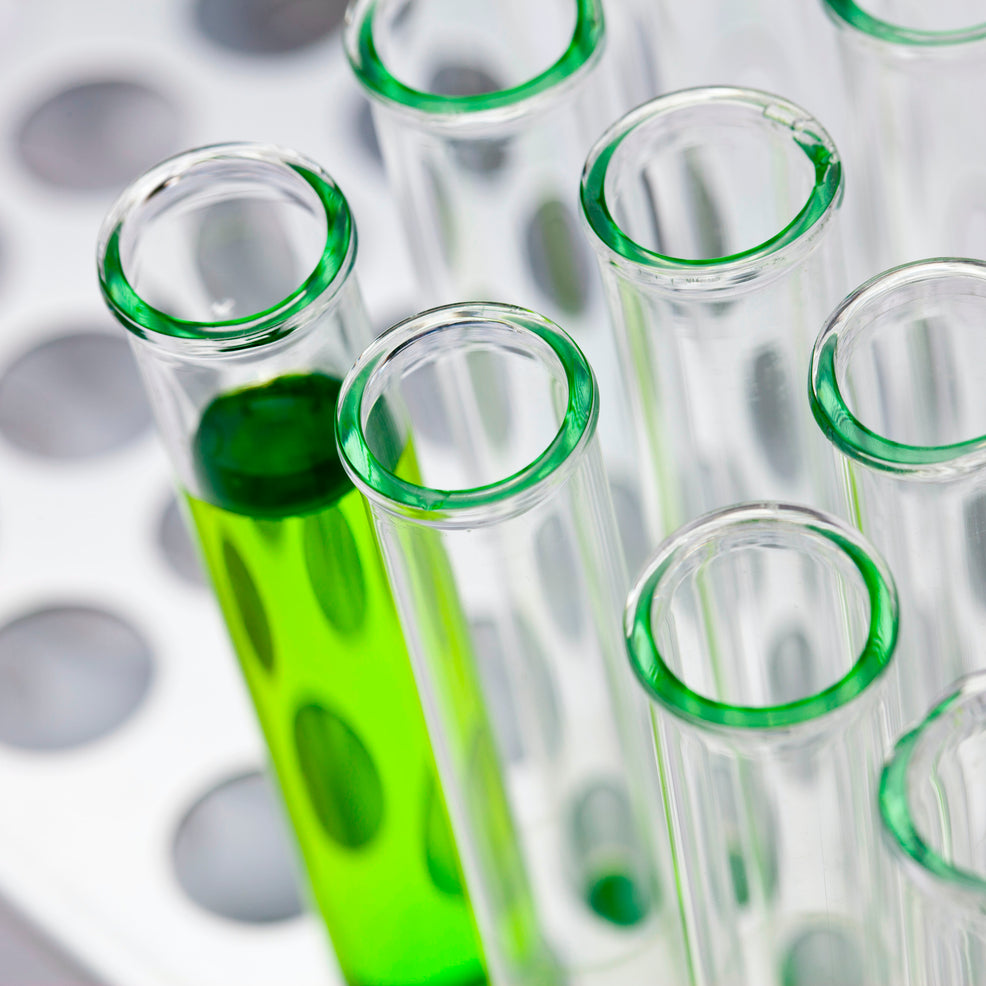 Ignae's proprietary, patent-pending EPC Factor® Complex is the result of years of advanced research in the fields of applied sciences for use in clinically proven skincare.
With the size of 400 nanometers, our liposomes can slip beyond the barrier of the skin into its deeper layers, with minimal resistance, allowing the algae and plant extracts from the Azores Islands to be absorbed through the skin to produce superior results. Without the EPC Factor, our powerful ingredients would not be able to reach the deeper layers of the skin.
EPC Factor® is able to protect our potent encapsulated actives, contributing to prevent their oxidation and effects of light exposure while nourishing the skin.
ln vitro studies have also demonstrated our EPC factor's ability to significantly increase extracellular hyaluronic acid and decrease the amount of active MMP1, a key enzyme directly responsible for UV-induced photo-aging and collagen breakdown.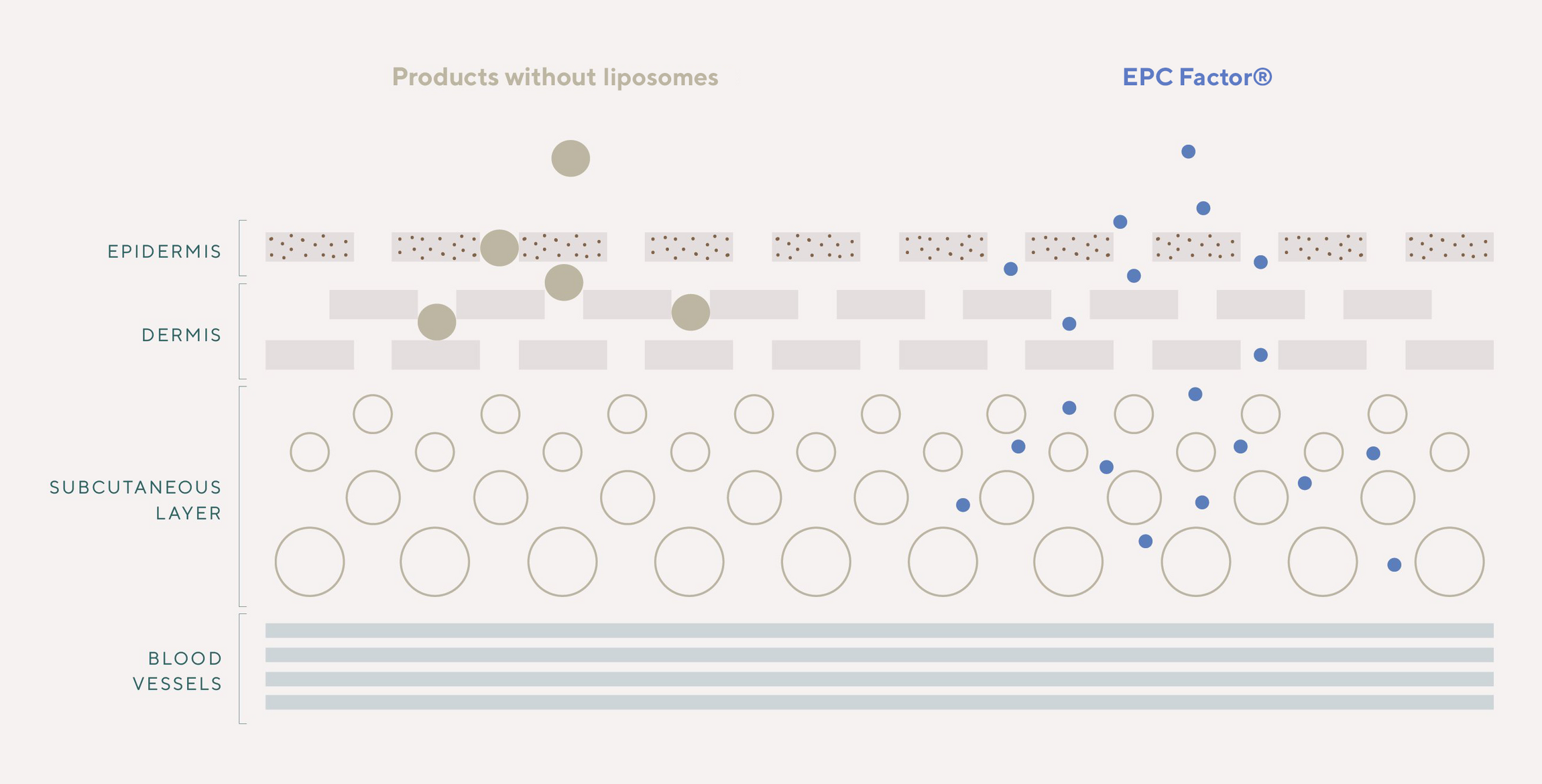 Ignae's EPC Factor® are clean, plant-based, and made of ingredients sustainably sourced from the Azores.